Take the First Steps Toward a Stronger Culture and Climate
To cultivate a high-achieving educational community, educators need to first ensure their students and fellow staff members feel welcomed and included.
For administrators and teachers who want to build meaningful relationships within their schools and effectively engage others in their learning environments, the Student|Teacher Emergenetics Program (STEP) is here to help.
Our guide, Lay the Foundation for a Great School Year, offers three easy-to-apply templates to empower you use the Emergenetics Attributes to support the success of students and staff. Download the resource today to get started!
What's Included?
A high-level overview of the Emergenetics Attributes




A brief orientation to use the guide with or without Emergenetics Profiles and Youth Reports




A series of three templates to use the Attributes to:

Build Trust

Set Goals

Boost Mental Energy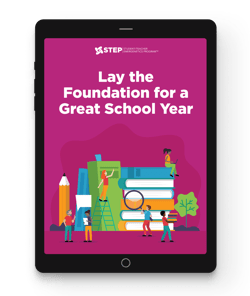 Download Your Guide Today